There are a number of on-campus jobs within University of Cincinnati that will earn you a little more money in your pocket and improve your skills in the desired area you choose to work.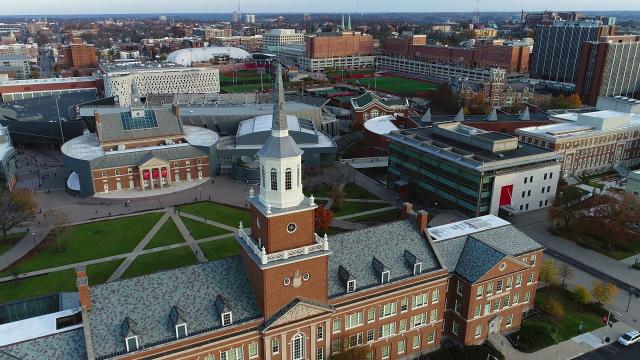 International students can get jobs on campus to at a maximum of 20 hours a week, and during school breaks a student is free to work full time (40 hours/week). You also have to get a social security number in order to work in the United States.
How to apply for jobs on campus (paid by the university):
First you have to set up your resume then you could apply for these positions through handshake (Handshake) which is an online tool that makes finding jobs on campus easy.
You could also apply for a job on campus through Resident Education and Development. (Resident Education & Development (RED)).
In addition to that, you apply for a campus service job (Campus Services). These jobs include working in dinning halls, housing, recreation, e.t.c.
The learning common (Learning Commons) is another area that offers jobs on campus jobs that are paid for by the University.
How to apply for a job that isn't paid for by UC ( Log on to iBearcatsGlobal):
You would have to log into Ibearcats global and submit the 'Employment Onboarding Request: Non-UC Employee" eForm.
After, UC international services will then give you documents that will help you attain your social security number.
In conclusion, it is very possible for an international student to attain a job on campus and obtaining a job on campus is a good way to gain new skills, boost your resume and make new friends.