Homecoming is an annual event that takes place at the University of Cincinnati. It is an event where Alumni and students come together mostly dressed in black and red. Different organizations and clubs come together to welcome thousands of alumni.
Homecoming is defined on Wikipedia as "the tradition of welcoming back former students and members and celebrating an organization's existence. It is a tradition in many high schools, colleges, and churches in the United States."
There are a number of activities that take place during homecoming week. There are usually food trucks surrounding the area. Activities that take place include the Alumni Band Parade and Halftime performances.
The Alumni Band is called the "Marching 200 for 200" which features 200 marching Alumni.
The University of Cincinnati Football team also has games during the homecoming week. This event gathers a lot of current students and Alumni as they support their fellow bearcats.
A homecoming King and Queen are also selected during this event. They are nominated by different organizations and clubs in UC and then the nominees are voted and the nominees with the highest votes are crowned homecoming King and Queen.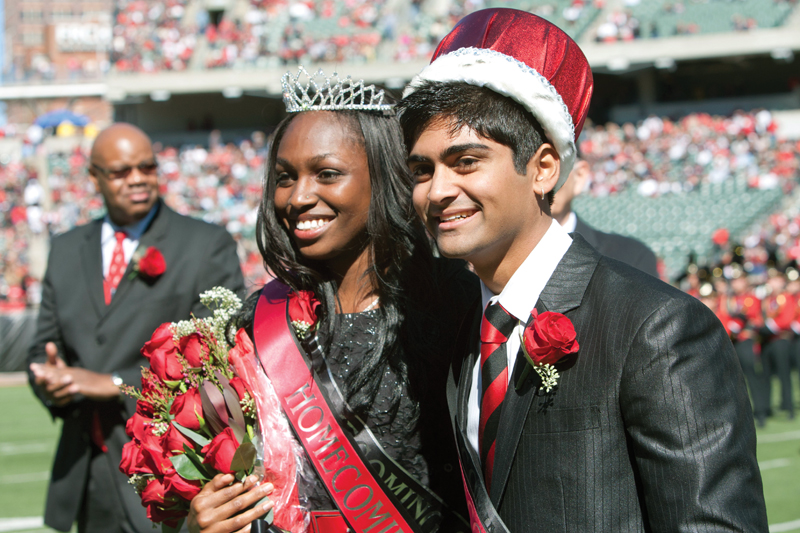 Homecoming is a really memorable moment and although it might not appear the same every year, it surely gets better every year.
GO BEARCATS!!!